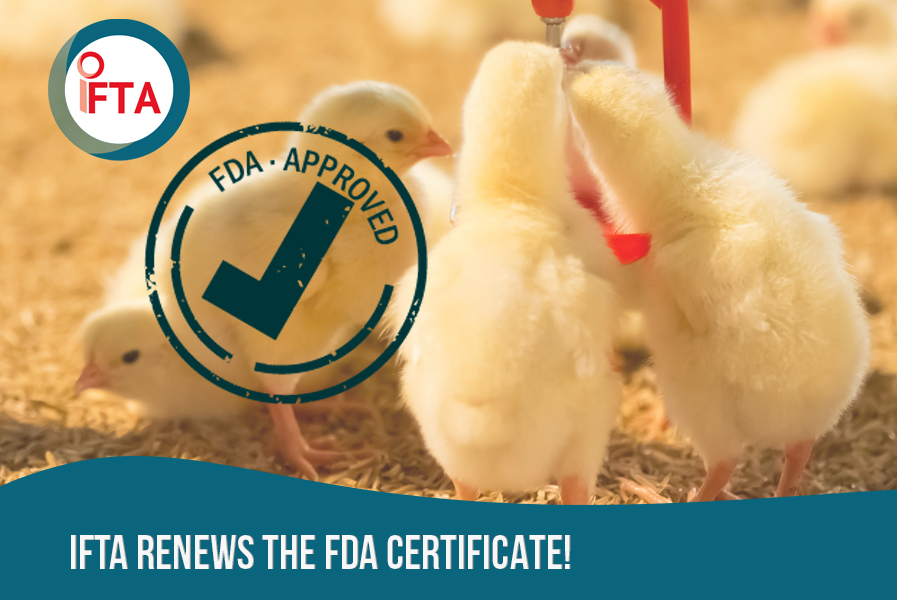 IFTA USA has renewed the FDA certificate a title that guarantees food security of the company products. But what does it actually mean to be "FDA approved"?
Food and Drug Administration (FDA) is responsible for advancing the public health by helping to speed innovations that make medical products more effective, safer, and more affordable and by helping the public get the accurate, science-based information they need to use medical products and foods to maintain and improve their health.  Essentially, by IFTA being FDA certified, it means IFTA is contributing to the improvement of the greater health of both animals and humans.  It doesn't get any more impressive than that!
FDA is the agency of the United States government responsible for the regulation of food, both for people and animals; medicines, cosmetics, medical devices and biological products.
New drugs and certain biologics must be proven safe and effective to FDA's satisfaction before companies can market them in interstate commerce.  Manufacturers must prove they are able to make the drug /product according to federal quality standards.
If FDA grants an approval, it means the agency has determined that the benefits of the product outweigh the known risks for the intended use.
One more year, we are proud to announce that IFTA has renewed the certificate of registration in the Food and Drug Administration (FDA), a title that guarantees the food safety of the products.
IFTA USA remains dedicated to providing products that support the nutrition and safety of both animals and humans.  We are thankful that the FDA backs our efforts by means of this renewal!